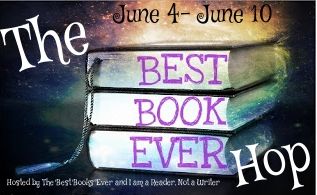 Hello, hello!
So… who doesn't like free books? Well, today Patchwork Press is taking part in the Best Book Ever Hop hosted by I'm A Reader, Not A Writer & The Best Books Ever. Patchwork Press is a new publisher of young adult, new adult and middle grade titles and we have a lot of great books on their way over the coming year. We hope you'll take a few minutes to poke around our website and get to know us a little better.
As for our Best Books Ever category… these fall all across the board, but all in all, we're indies at heart!
Now, onto the prizes! One winner will get all three of the following ebooks in the format of his/her choice. Happy reading!
Ignite by Erica Crouch: Penemuel (Pen) fell from grace over a millennium ago, yet there are still times she questions her decision to follow her twin brother, Azael, to Hell. Now that the archangel Michael has returned, threatening Lucifer's vie for the throne, she begins questioning everything she has always believed.
As Hell prepares for war – spreading a demonic virus and pilfering innocent souls to build an army – the lines separating the worlds blur. Fates erase and the future is left unwritten. Azael is determined that he and his sister will continue to serve as demons together, but for the first time in her life, Pen is not ruled by destiny. She has the freedom of choice.
With choice comes sacrifice, and Pen must decide which side she's willing to risk everything fighting for: the light, or the dark.
Follow the White Rabbit by Kellie Sheridan: For centuries, Wonderland thrived as the domain of beautiful bedlam and unapologetic madness. It was a place like no other. All it took was one girl slipping in through the cracks of the universe to start chaos spiraling toward order. In the 150 years since Alice's visit, the realm has become tainted—almost normal. Rabbits in waistcoats and playing card minions are little more than creatures of myth, and Wonderland is literally falling to pieces.
For Gwen, Rose, and Lucky, Wonderland is home, and yet they know little of its former glory. When the Alice prophecy resurfaces, they'll have one chance to use Wonderland's own legends to bring a little mayhem back into their reality. For she who controls Alice controls the fate of Wonderland.
Mortality by Kellie Sheridan: After surviving a deadly plague outbreak, sixteen-year-old Savannah thought she had lived through the very worst of human history. There was no way to know that the miracle vaccine would put everyone at risk for a fate worse than un-death.
Now, two very different kinds of infected walk the Earth, intent on nothing but feeding and destroying what little remains of civilization. When the inoculated are bitten, infection means watching on in silent horror as self-control disappears and the idea of feasting on loved ones becomes increasingly hard to ignore.
Starving and forced to live inside of the abandoned high school, all Savannah wants is the chance to fight back. When a strange boy arrives with a plan to set everything right, she gets her chance. Meeting Cole changes everything. Mere survival will never be enough.
Enter the Giveaway
a Rafflecopter giveaway
Continue the hop
Here is the code for the linky: